Mice Pest Control.
Mice scratching in the attic or inside walls? Contact us today for effective Mouse control in your home or business.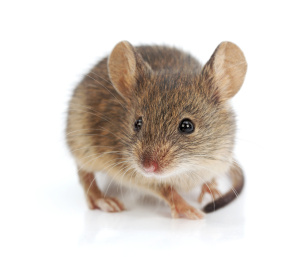 Mice Pest Control. The House Mouse Mus domesticus, Is the main pest species of mouse in the UK. The Field Mouse Apodemus slvaticus and the Yellow Necked, may also sometimes venture into homes, sheds and outbuildings during winter month or in rural areas. Like rats, mice pose the following threats:
spreading disease inc. Leptospirosis, Hantavirus, e-coli and Salmonela
Causing Damage, Mice constantly gnaw plastic, wood, metal and wiring.
Contamination by feaces, urine, hair and dead animals
Distress to people who fear Mice or have their property or lively hood threatened.
Signs that you have Mice:
Droppings the size of a grain of rice, black or dark in colour. Up to 80 per day. Note that these can be confused with the dropping of Bats in loft spaces, Bats are protected by law.
Gnaw marks, especially around point of entry or area of activity,
grease smear marks along well used runs.
Strong urine smell if left untreated.
Mice can be a problem all year round. Winter weather can sometimes drive them into homes and out buildings. Once Mice find their way into wall cavities, they can move around your entire house and attic. We are able to control your mouse problem with effective baiting, trapping and proofing recommendations. We provide Mice Pest Control and monitoring contracts for businesses dealing with food or the public. Visit our Commercial page for more information.
Mice breed rapidly once they have found good conditions. Call us for swift advice and treatment if you think you have mice. Mouse pest control in Wiltshire and Somerset. Keep up to date with our mouse and other pest control and advice by visiting our Facebook and Twitter