Flea Pest Control Wiltshire, Bath and Somerset.Fleas affecting your home can safely be treated. Contact us today for a discrete solution to your problem.
Fleas can be a common problem, especially if you have pets. Cat Fleas are the most common as they are able to feed from any animal, or human, not just cats. We are able to treat your home or premises for flea infestations using effective insecticides that kill the insects and prevent them breeding. If you have pets, flea treatments should always been combined with having your animals treated at a veterinary surgery to prevent further infestation.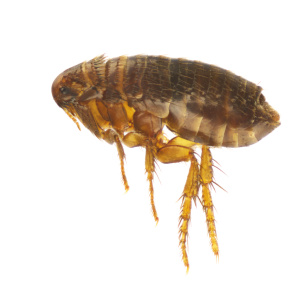 Evidence for fleas could include:
irritating flea bites on legs
dried blood faeces  in pet fur or bedding
Flea eggs can often lie dormant in empty buildings only hatching and becoming active when they detect human or animal presence. We are able to work with letting agents or estate agents to carry out Flea pest control in empty buildings and remove the problem before sale or letting.
Call today for advice on flea pest control Wiltshire and Somerset. We use unmarked vehicles to provide a discrete service. To find out more about our recent activity visit us on Facebook or follow us on Twitter.